Project Manager Victor Bivens Awarded Halff's Home Run Award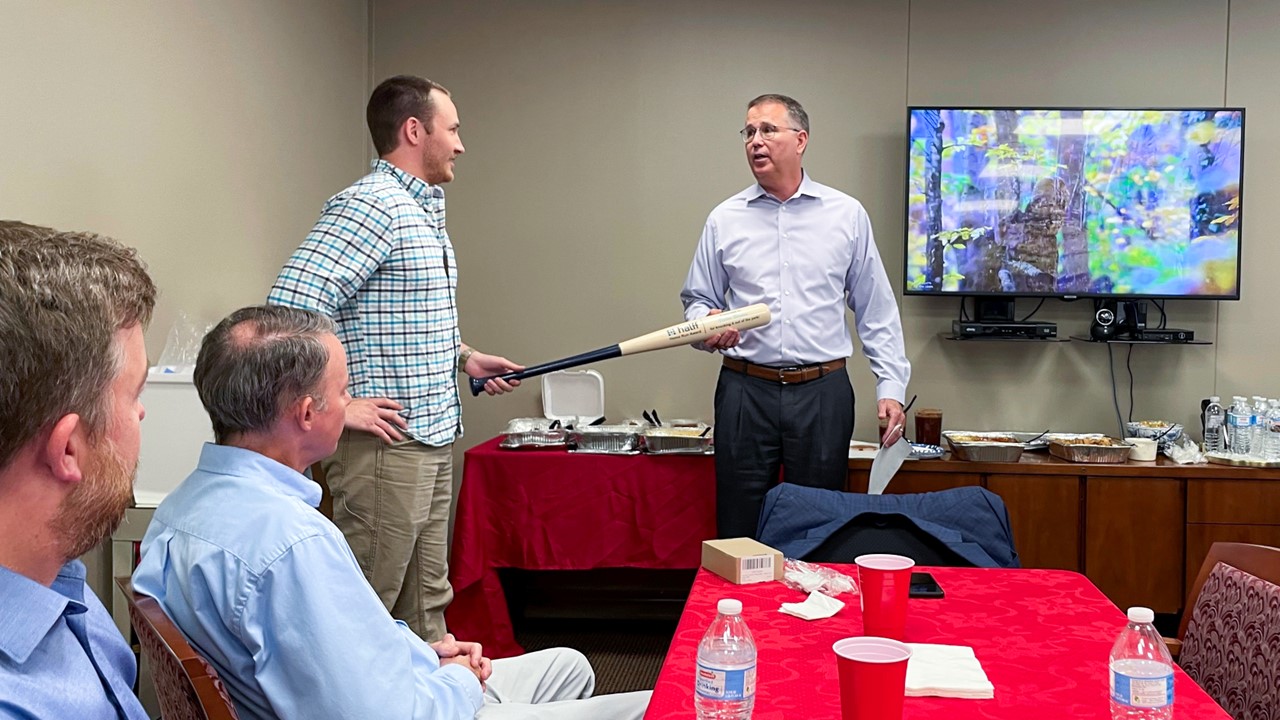 President/CEO Mark Edwards awarded Project Manager Victor Bivens with the Halff Home Run Award.
The Halff Home Run Award is presented to employees who embody the spirit of Halff through leadership, ownership, excellence and the growth of others.
"Victor has come a long way," Mark stated. "He has positively moved the needle for Halff through his ability to build trust and relationships with clients, and deliver on expectations. When I think of Victor, my first thought is regarding his infectious positive attitude."
Victor has risen to the challenge on many occasions, performing as a project manager on some of Halff's largest water resources contracts in Louisiana. He has paced himself to achieve more than five years of growth as a water resources engineer in only three years.
"What impresses me about Victor is his willingness to tackle anything for our clients," said a colleague. He has done it all with a positive attitude and teamwork.
Another one of his colleagues stated, "Victor is an excellent representative of the Halff culture, specifically solidarity, excellence and vision." Halff would not be where it is today without Victor's resolve and good attitude!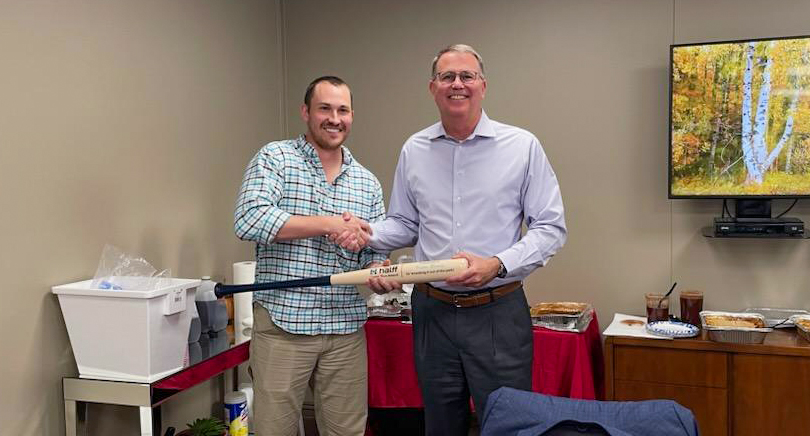 Halff President/CEO Mark Edwards (right) presents the Home Run Award to Victor Bivens.
Previous Home Run Award winners include:
Survey Party Chief Adolfo Vargas
Benefits Analyst Cristi Evans
Survey Team Leader Juan Gonzalez
Director of Land Development Kyle Thornton
Graduate Civil Engineer Audrey Giesler
Editorial Manager Keith Courson
Survey Practice Leader Vasileios Kalogirou
Transportation Team Leader James Barr
Executive Vice President Russell Killen
Frisco Operations Manager Leigh Hollis
---
Want to join our exceptional team of people-first professionals? Visit our Careers page to learn more about what it's like to work at Halff and apply today.